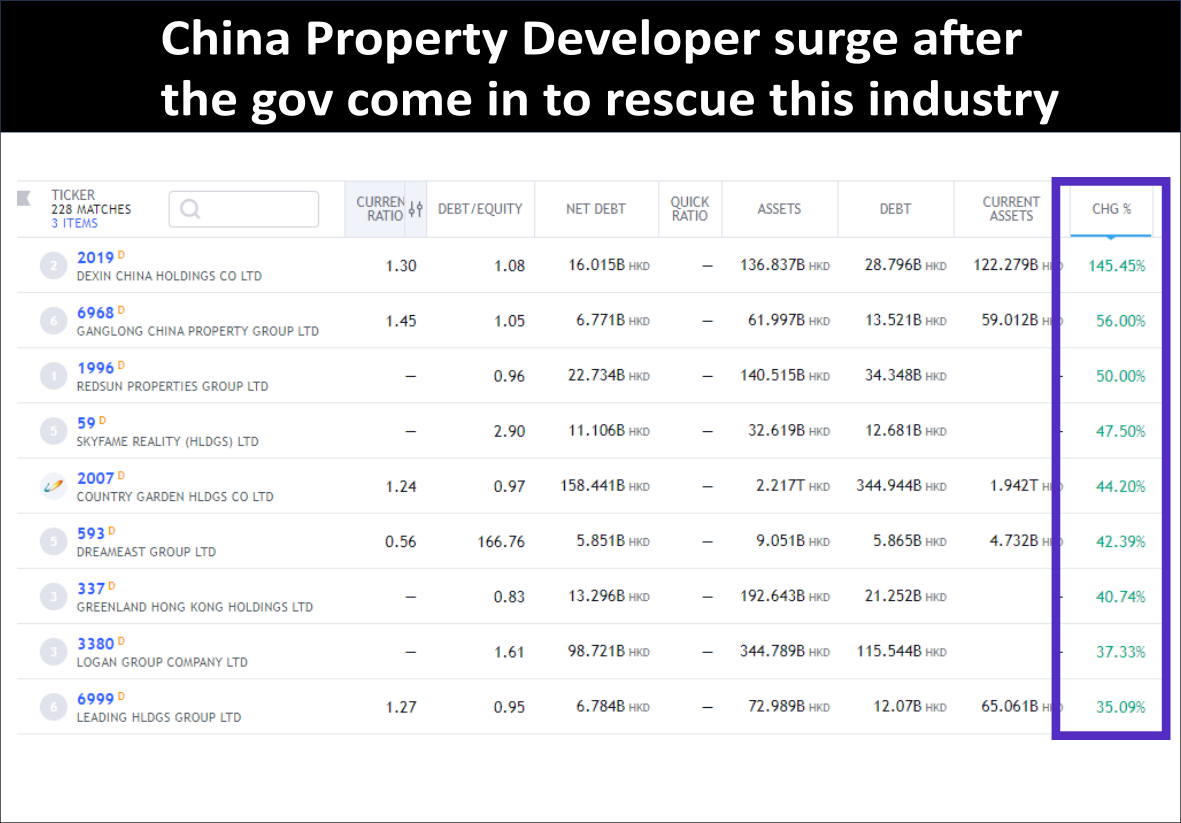 China's government is saving the liquidity crisis faced by property developers by issuing 16 measures.

Here are the main points of the policy package:
1) Financial institutions should treat property developers under state or private ownership equally.
2) Lowering the Home-buying requirements for individuals
3) Ensure "continuous and stable" fundraising by construction companies.
4) Extension on developer borrowings
5) Bond issuance by quality developers will be supported. Repayment on developers' bonds can also be extended or swapped through negotiations.
6) Trust companies are encouraged to provide developers funding support over mergers and acquisitions, rental properties and retirement homes.
7) Special loans for project completion
8) Additional support to ensure residential project completion
9) Banks and asset management companies are encouraged to support acquisitions of property projects by stronger developers from weaker rivals.
10) Market-based approaches including bankruptcy and restructuring
11) Encourage banks to negotiate with homebuyers on extending mortgage repayments if their property purchasing contracts have been changed or canceled, or if they are under Covid-induced unemployment.
12) Buyers' credit scores will be protected
13) Easing a major restriction on banks' property lending
14) Financing rules related to property project acquisitions will be temporarily optimized
15) Financial institutions should ramp up support for companies that own rental property businesses, and actively accommodate their long-term funding.
16) Banks can issue bonds dedicated to building rental properties and a trial on REIT should be pushed forward.

In short, the China government is asking financial institutions to continue lending to keep this game playing. It's a great relief for property developers and home buyers. Let's see what is the next step. If the local government still relies on land sales proceeds as their income, high home prices are going to happen again and property developers are going to rake up massive debt again. If that happens again, it means another round of credit boom and bust cycle again.

Watch closely at this industry as China's real estate industry is one of the most important factors that affect global commodities prices.