Met a developer friend yesterday, only to realize the cost of construction has risen so much. To cut a long story short, it is not possible to build a house with a cost of less than RM 200k anymore.

I do not have the figures for 2022, but here's a table from Arcadis on the cost of construction for the year 2021 when prices haven't started to soar yet.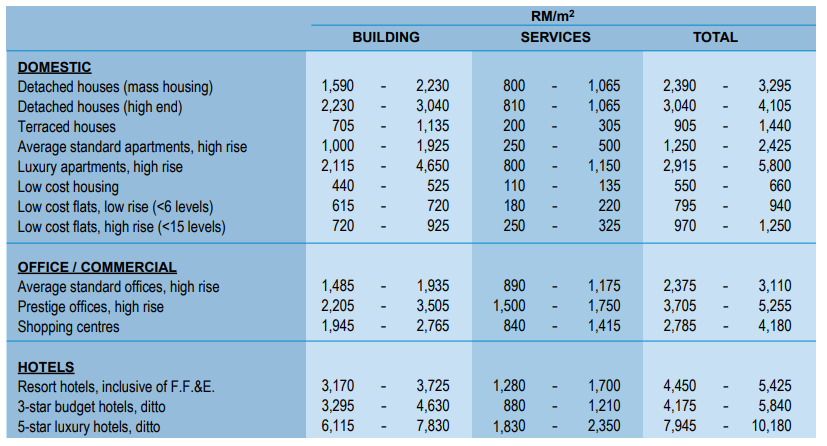 If you are still waiting for house prices to fall, good luck.