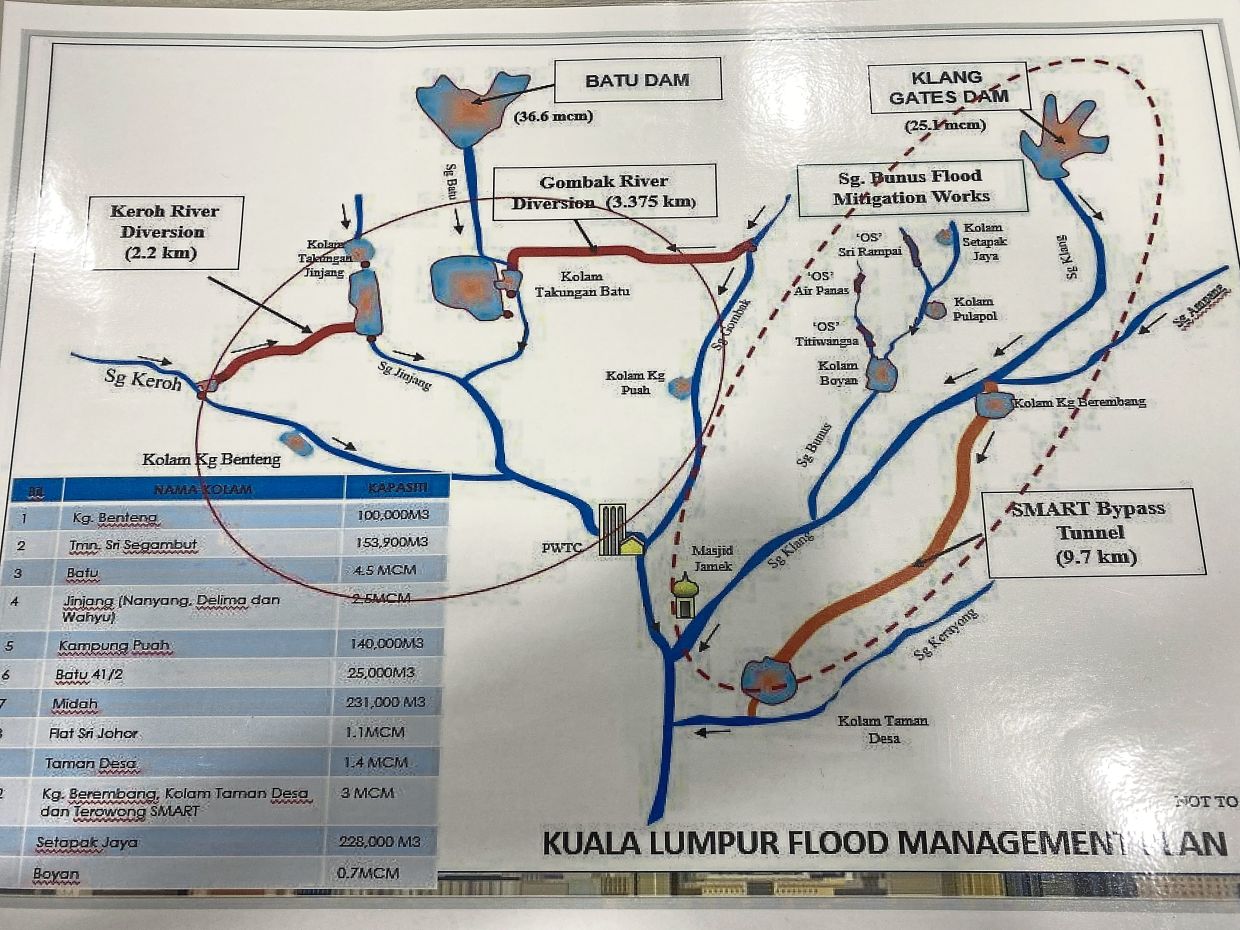 Over the last few weeks, the Malaysian government has been talking much about flood management issues. Partly due to the upcoming monsoon season and maybe alarm from the flooded Bangkok and Jakarta.

Here are some of the works announced for flood mitigation:

1) The environment and water ministry estimate that an allocation of RM392 billion would be needed to overcome the country's flood problems.

2) In Kuala Lumpur alone, the government is rolling out a flood mitigation project worth RM300 million that's 60% completed.

3) RM190mil flood mitigation project at Batu Pahat River commenced recently.

4) RM 2.13 billion was allocated for projects to mitigate floods and curb coastal erosion in Pahang.

5) The RM 879 million Sungai Golok Delta Integrated Development Project, Phase Two, to tackle the flood problem in Kelantan, will be implemented soon. It is expected to be completed by April 2024.

6) The Malaysian government has allocated RM1.3 billion under the 12th Malaysia Plan (12MP) for seven flood mitigation programs in Kedah.

This flood and coastal management industry is growing and their services are urgently needed.

Check out the companies that had received the relevant contracts here.

Check out the companies that are involved in this industry here.