Putrajaya has agreed to carve out the KLIA Aeropolis lands from its existing operating agreement (OA) with Malaysia Airports Holdings Bhd (MAHB), providing a major boost for the airport operator to develop the land surrounding Kuala Lumpur International Airport (KLIA) in Sepang. At the same time, Putrajaya has agreed to extend the expiring land leases in KLIA Aeropolis to 99 years. The existing OA was signed in February 2009 and is effective for 25 years until Feb 11, 2034.

Aeropolis is the integrated and synergistic off-terminal real estate development and solutions by Malaysia Airports Holdings Berhad with a focus on key economic growth activities aligned to national blueprints, concentrating on 3 core clusters at present namely Air Cargo and Logistics, Aerospace and Aviation, and MICE and Leisure.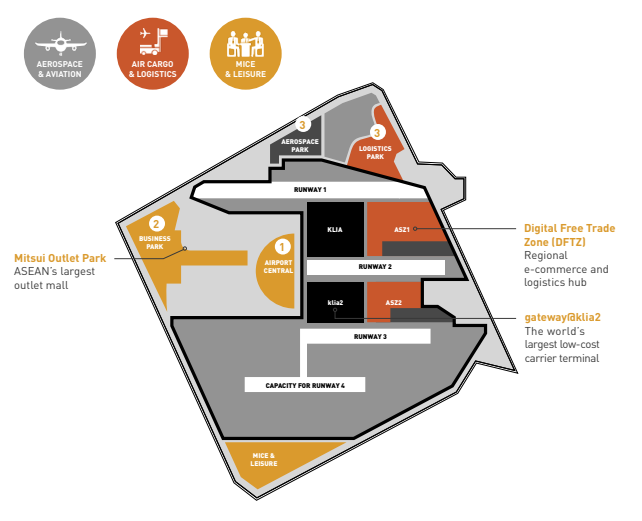 In short, it means huge development potential around KLIA. Currently, there isn't any commercial development near KLIA like how the Expo area developed around Changi Airport in Singapore. That's another growth catalyst we shouldn't miss.