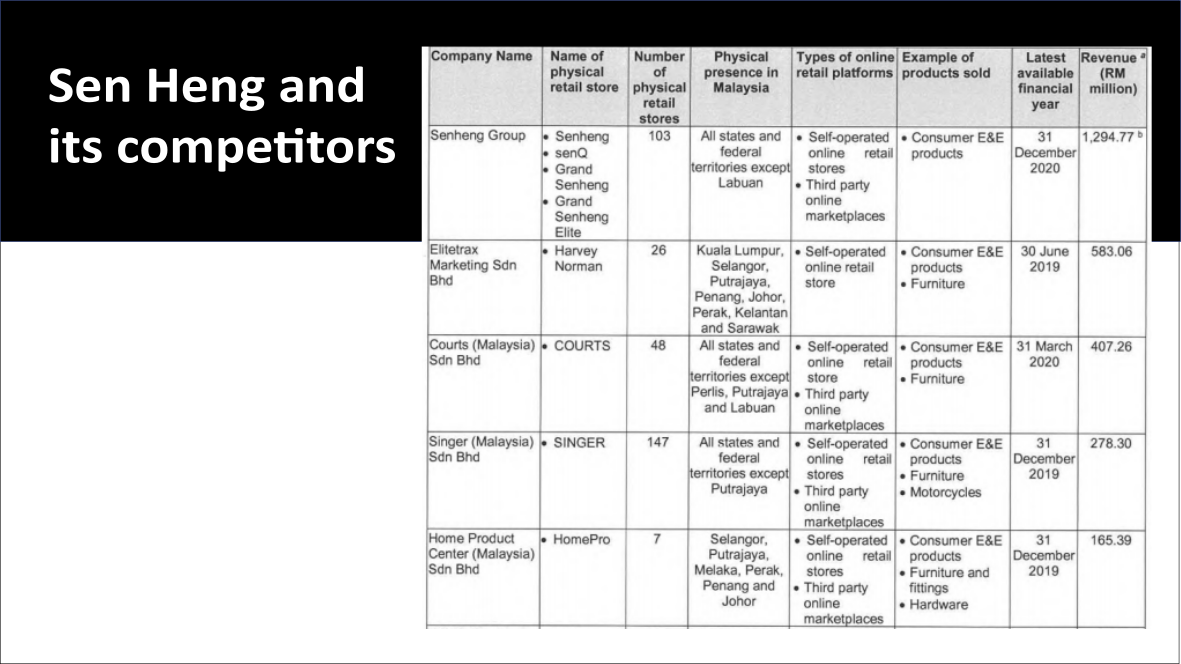 Sen Heng, the retailer of consumer E&E products, is raising RM 267.5 million from IPO on Main Market with a valuation of RM 1.6 billion.

Applications for Senheng's IPO are open on December 29, 2021 and will close on January 10, 2022. Senheng is expected to list on the Main Market of Bursa Malaysia on January 25, 2022

Here's a comparison of companies that are operating in the same industry.

We have Harvey Norman, Courts, Singer, and Homepro in this table. In the Malaysian market, Sen Heng is undoubtedly the market leader.

Among these 5 companies,
>> Harvey Norman is listed on Australia Stock Exchange (ASX), trading at a P/E level of 7.25x
>> HomePro is listed on the Stock Exchange of Thailand (SET), trading at a P/E level of 35.86x

Senheng will be floating its shares at 28.8X P/E. Is Senheng worth this much? It really depends on how fast Senheng can grow.

Senheng generated all his revenue from Malaysia. With the high household debt level, sluggish property market, and saturated market, investors should keep in mind the growth potential of this company before subscribing.