Here's what we have for the week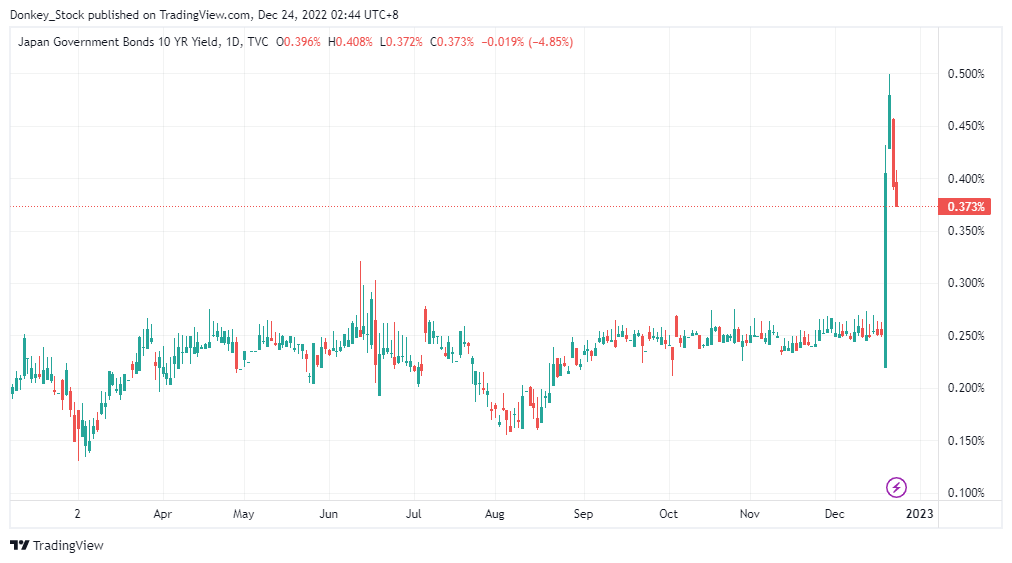 * Japan 10 Years Bond Yield
Significant Event
Applied Materials will construct a $600 million facility in Singapore and is expected to open its doors by 2024.
The Bank of Japan changed its Yield Curve Control Policy.
Indonesia to Ban Exports of Bauxite From June 2023

Real Estate Industry
Employees Provident Fund (EPF), the sole unitholder of Alpha REIT), has decided to terminate and wind up the unlisted shariah-compliant REIT. The winding-up process will involve the disposal of all assets and properties of Alpha REIT. It has three properties namely Sri KDU schools in Kota Damansara; The International School @ ParkCity and Eaton International School.
Packaging company, HPP Holdings Bhd, semiconductor manufacturer, Dufu Corp, and pharmaceutical manufacturer, YSPSEA are buying land for expansion purposes.
Carlo Rino Group, a subsidiary of Bonia Group is buying a piece of land at Imbi, KL area for RM 1,800 per sqft. This marked the group's second property purchase in that area over the last 30 days.

Infrastructure/Logistics
Cost savings up to RM 11.01 billion for the East Coast Rail Line (ECRL) Project had achieved through multiple renegotiations.
Malaysia government is reducing tariff for gas facility charges for the regasification terminal owned by Pengerang LNG (Two) Sdn Bhd and the gas distribution pipeline owned by Petronas Gas Bhd between Jan 1, 2023 and Dec 31, 2023.

Cash Call/ Debt restructuring/Restructuring/Proposed Listing
Jaks Resources Bhd is undertaking a private placement of up to 292.2 million new shares, to raise up to RM74.4 million, based on an illustrated issue price of 25.4 sen per share.
Techna-X Bhd is undertaking a capital reduction to rationalize its balance sheet by reducing its accumulated losses. It intends to reduce its share capital to RM73.44 million from RM1.22 billion.
My EG services is planning to distribute its entire 25.8% equity interest (84 million shares) in Agmo Holdings Bhd by way of dividend-in-specie to its shareholders.


Company Expansion Plan/ Capex Plan
Keppel Land is entering the senior living market industry in Nanjing, China.

Users can filter the companies' activities via industry or nature of activities via using our tool for Malaysia companies and Singapore companies via the link.
Users can get access to all the major transactions of offices, lands, and factories in Malaysia via this tool.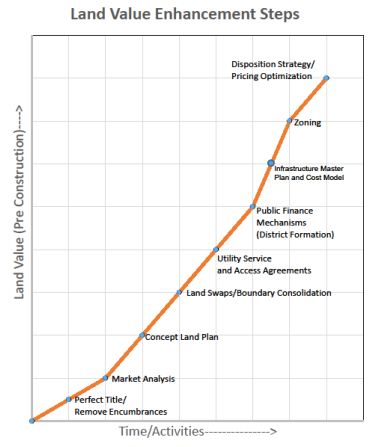 * Value Chain to enhance a land value
Daily Insights
What we are thinking

Sarawak Economic Development Corporation and Bintulu Development Authority are exploring the possibility of forming a joint venture to import cement from Siam Cement Group to address the supply issue. Not sure why the authorities want to import cement from Thailand when Peninsular Malaysia is facing an overcapacity of cement production. Oh, the egg industry is also facing this awkward situation.