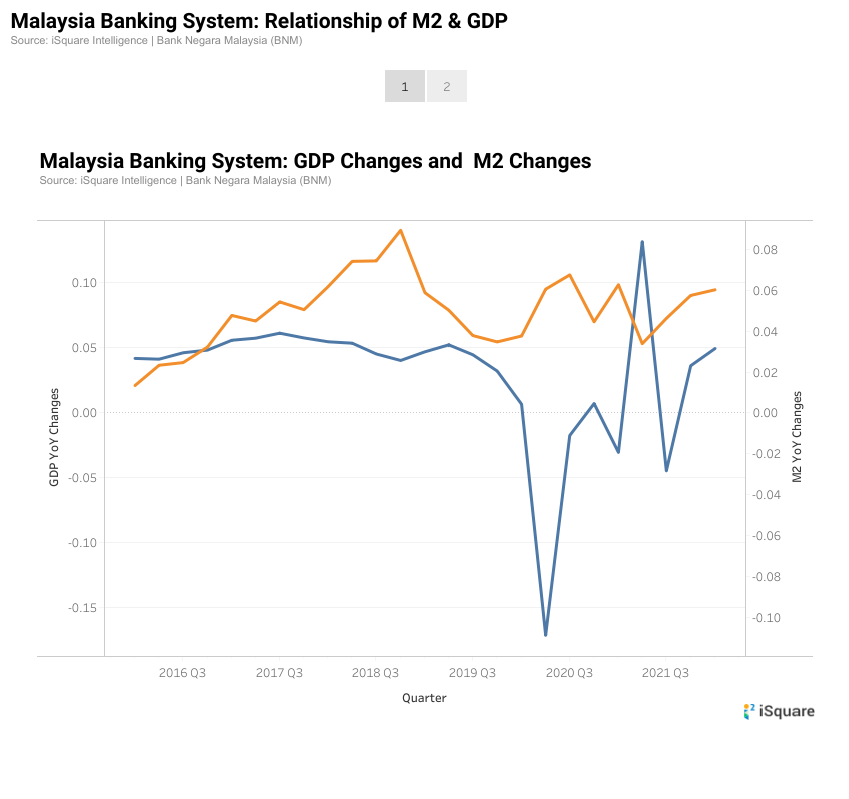 Source: iSquare Intelligence M2 and GDP Relationship
The changes in M2 and GDP reflect the relationship between money supply and the goods and services produced in the same period. When the YoY growth rate for M2 is larger than the GDP growth rate, there is a high chance the economy will experience inflation in the near term.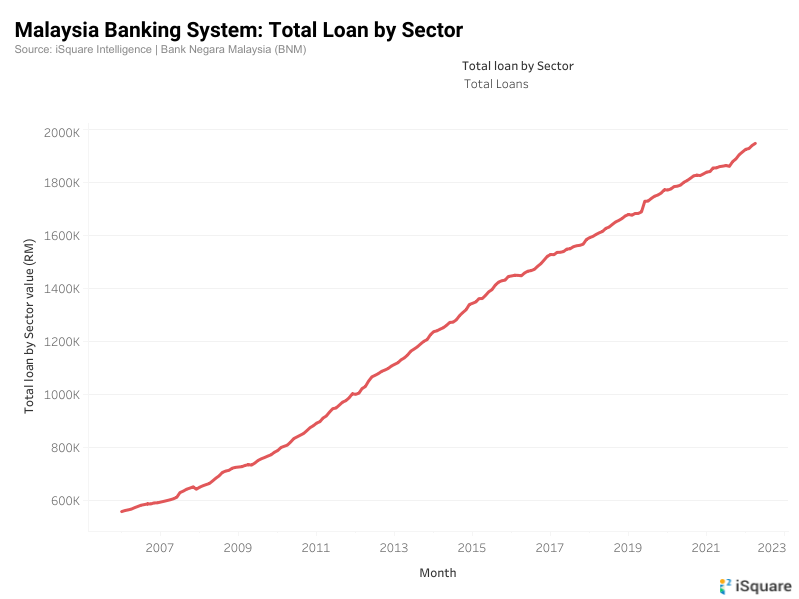 Source: iSquare Total loan by sector

Money is created when a loan is created. If you check out the total loan created by the Malaysia banking system, you will be surprised that our total loan has accelerated since Aug 2021.


Every sensible person will borrow more money during the high inflation era and use it to purchase hard assets, especially when the interest rate is lower than the inflation rate. Hence, inflation is not going anywhere soon until the speed of the money supply decelerates.