Summer is the time when people who live in four-season countries go for a vacation.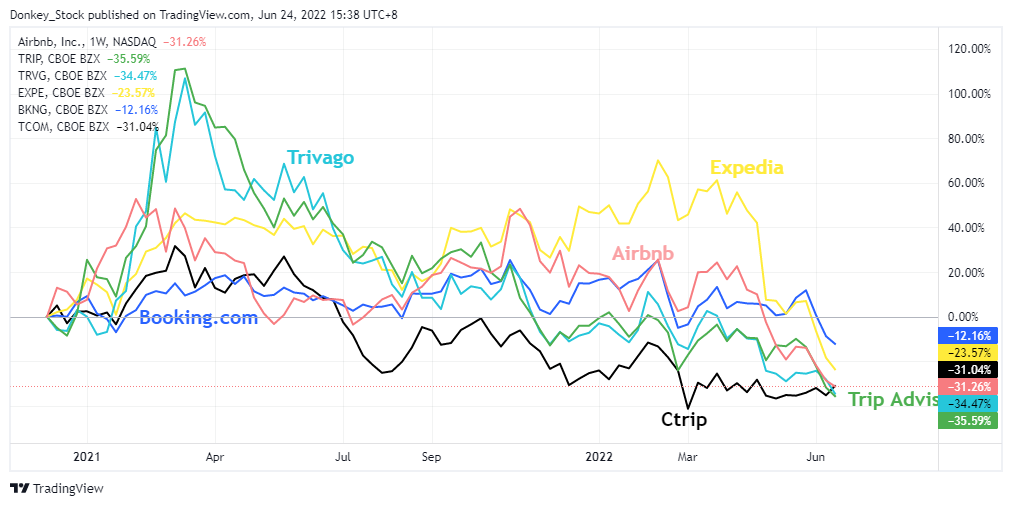 Here's a comparison of the listed online travel agencies. Airbnb, Trip Advisor, Trivago, Expedia, Booking.com, and Ctrip.

Their share price surged in early 2021 when mass vaccination is being undertaken. Their current share price has not recovered since then. The higher cost of living has squeezed the demand for vacation and a higher interest rate has slashed the valuation of internet stocks.

Not too late to look at some stocks from this category as they generate strong cash flow and are very sensitive to the economic cycle. Once the interest rate peak and all the countries can finally travel freely without any more restrictions, they will offer great returns to investors.