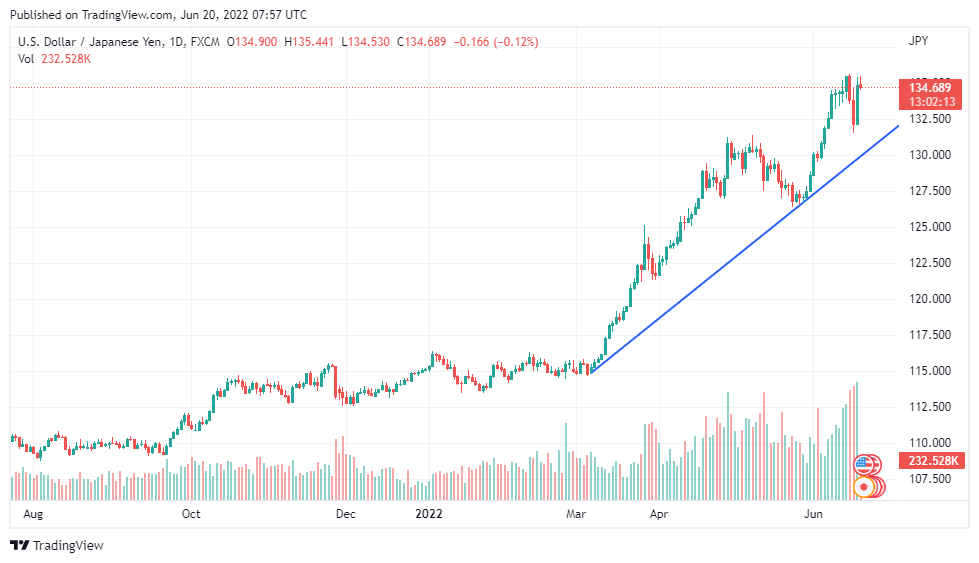 The yen has slipped to 20 years lows against the dollar largely because Japan has a different view on inflation than its global peers and also a worsening trade condition.

1. Why is the yen so weak?

The biggest reason is the move toward higher interest rates in the US. That makes dollar-denominated assets more attractive for investors seeking higher returns. Also, Japan ran its biggest single-month trade deficit in more than eight years in May due to high commodity prices. Imports were pushed up strongly by larger shipments of oil from the United Arab Emirates and coal and liquefied natural gas from Australia.


2. Why doesn't Japan raise rates?

The Bank of Japan (BOJ) keeps saying it's too early to cut back monetary easing and raise rates in Japan, where inflation remains relatively muted. The current policy BOJ is executing is known as yield curve control (YCC).

3. What's yield curve control?

Normally market forces determine the yield curve. Through yield curve control it aims to keep 10-year government bond yields between 0% - 0.25%. This is done by printing more money and buying out government bonds at a price that keeps yields lower than 0.25%.

4. What happens if the BOJ drops yield curve control?

Japanese government bonds would likely see a knee-jerk selloff, adding to upward pressure on borrowing costs globally.

The yen would rally so sharply. Any traders using Yen to fund carry trades, or multinationals and banks with large, unhedged currency exposure could see huge losses.

5. What has the BOJ done?

After a wave of pressure pushing the yields higher, the bank doubled down on its commitment to keep a lid on them. It decided it would buy as many bonds as needed every business day to protect the 0.25% ceiling on 10-year debt yields. That made it clear that bond yields in Japan will stay low even as they rise in the US.

The yen could go a lot further after crashing past 135 per dollar. As a major exporter in Asia, it is also causing other Asian currencies to go lower in order to maintain their competitiveness.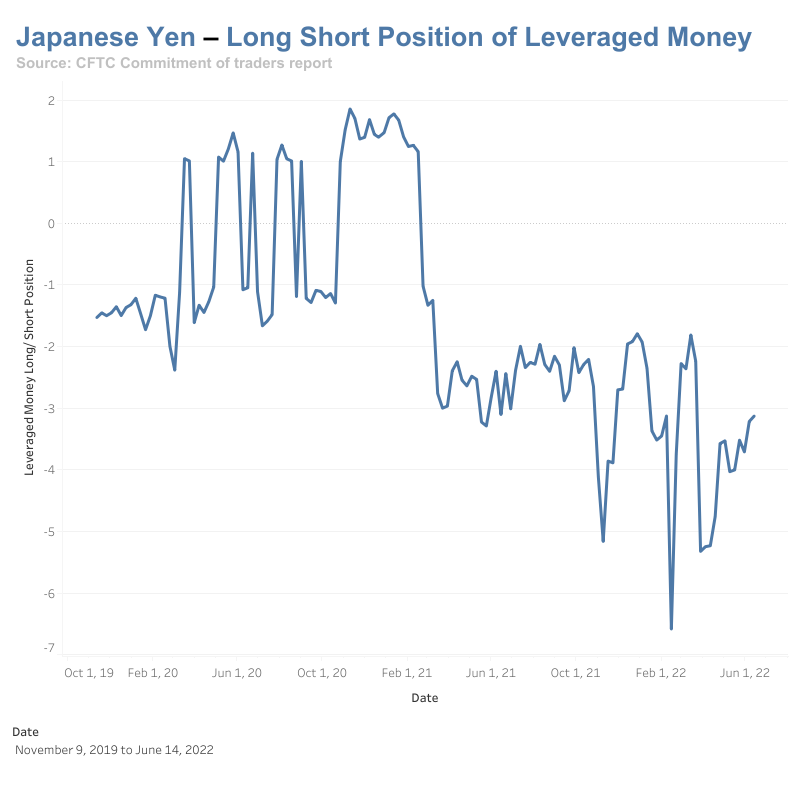 As to the latest available data, the long-short ratio of the Japanese Yen by Hedge Funds is still pretty bearish. One Long position against 3 Short Positions. (Source: iSquare JPY)