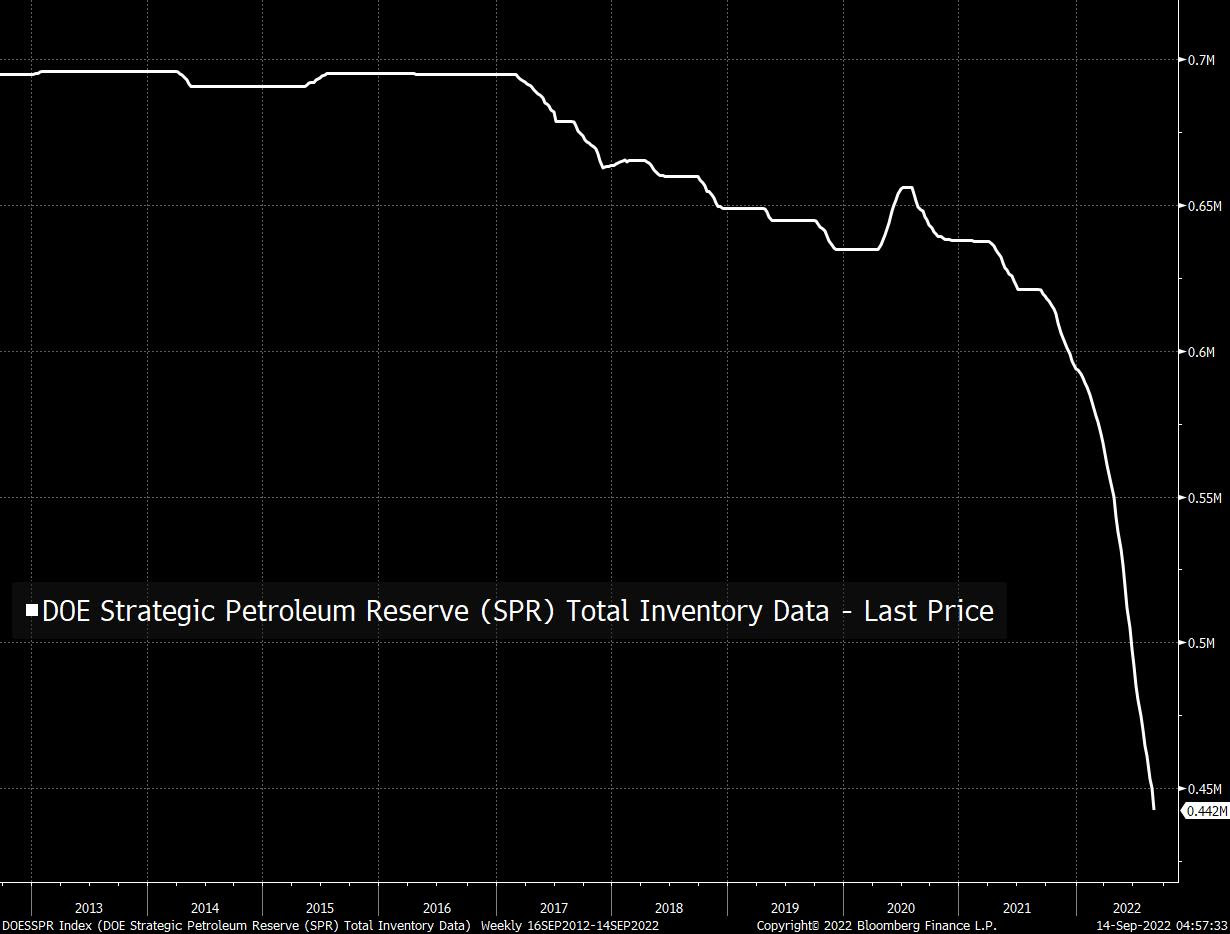 The US Strategic Petroleum Reserve has been plunging.

The massive supply of oil to the global oil market is pushing oil prices down. The reason for the US to sell their oil reserve is to tame the inflation rate by keeping oil prices low as the US State Election is going to be held in early November.

The low inventory level is definitely insufficient in case a disaster happens or a war/ conflict happens to US allies and requires US military assistance.
Once the election is over, the Department of Energy (DOE) will replenish its stockpile. By that time, oil prices and the inflation rate will shoot up.