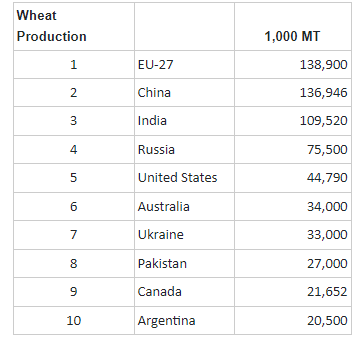 Australia, one of the world's largest wheat exporters, will produce another huge crop this season. Growers are on track to harvest 32.2 million tons of wheat in 2022-23, just shy of last year's all-time high of 36.3 million tons, as favorable winter weather conditions buoyed yield potential across most crops.
The prospect of more supplies should offer some relief to a world facing an uncertain grain outlook as the war in Ukraine and extreme weather wreak havoc on harvests in parts of Europe, the US and China. Soaring crop prices have contributed to food inflation worldwide.
Check out who are the top producers and exporters of wheat here.