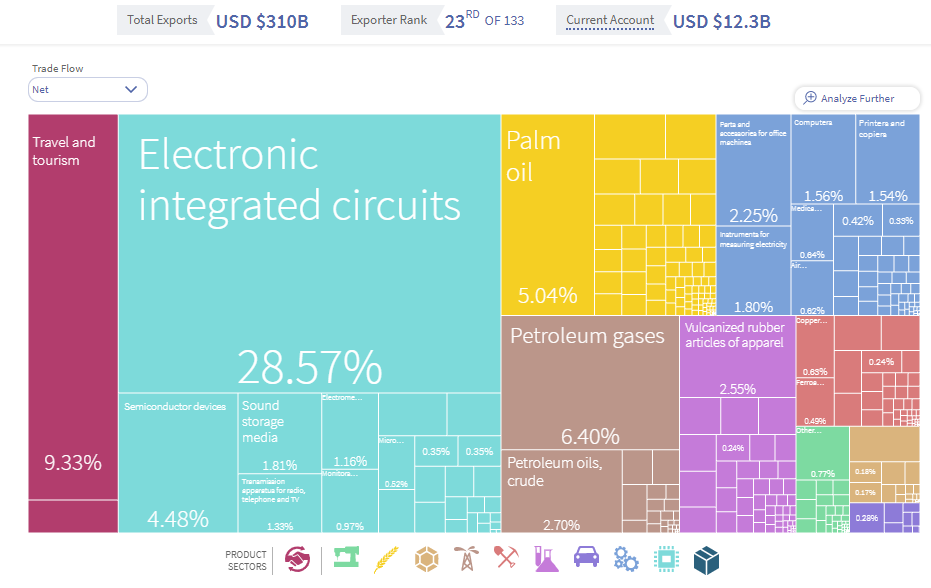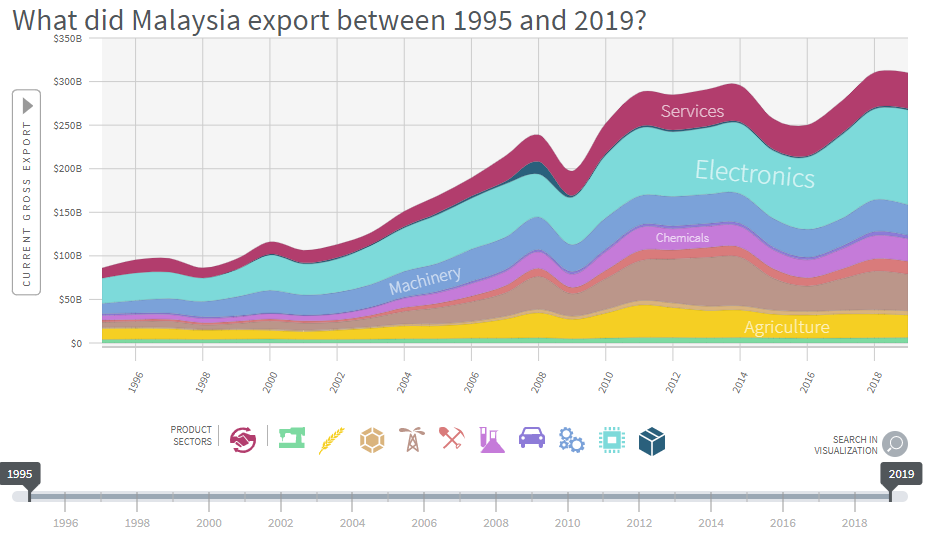 A weak Ringgit means it is good for Malaysian exporters. Understanding what Malaysia is good at in exporting could be an entry point to select industries that could thrive in the next few years.

Malaysia is ranked 23rd in the economic complexity index, this is even higher than Australia and Greece, a developed nation that focuses on exporting raw mineral and tourism.

Among Malaysia's net exports, Tourism, Integrated circuits, semiconductors, Palm Oil, Energy, Chemicals, Rubber products, and Machinery parts are the major exporting industries.

Among these industries, tourism, electronics, chemicals, and machinery industries have the highest growth rate in terms of export value. Investors should not ignore these industries when investing in Malaysia's stock market as they are the bright spot in Malaysia's economy.

Investing in blue chips is safe, but it does not offer any growth for investors.