For every $1 rise in oil price, Malaysia government revenue will increase by RM 300 million. In Budget 2022, the Treasury had estimated the price of oil at $66 per barrel, oil price is now trading at $115 per barrel.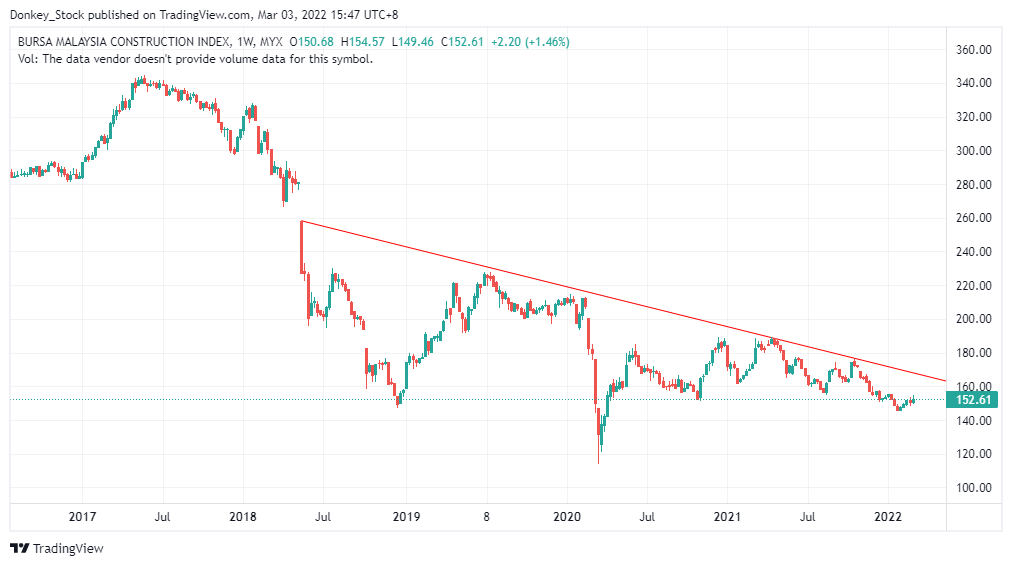 * Weekly Chart of Bursa Construction Index

Malaysia construction companies have seen their share price falling for a straight 5 years. Since 2017, the government has not launched any new mega infrastructure projects and the property developer had switched their focus from developing new projects to clearing off their inventories.

However, the fortune for construction companies may change soon. Since the easing of movement restriction in Sept 2021, we are seeing numerous residential projects launched across Klang Valley. Property developers are also actively increasing their land bank and start issuing contracts to construction companies.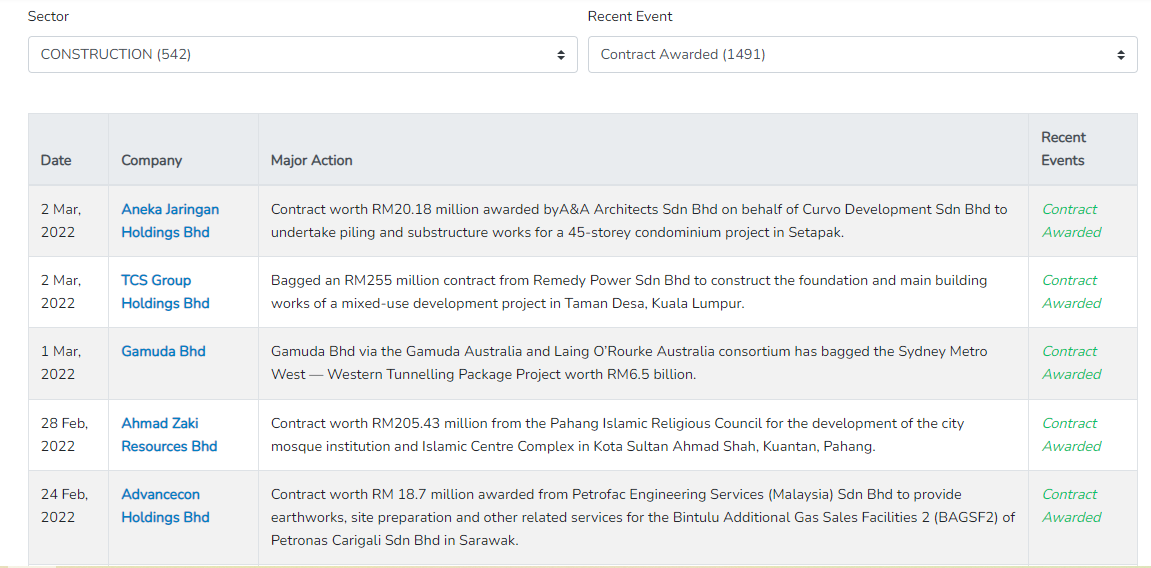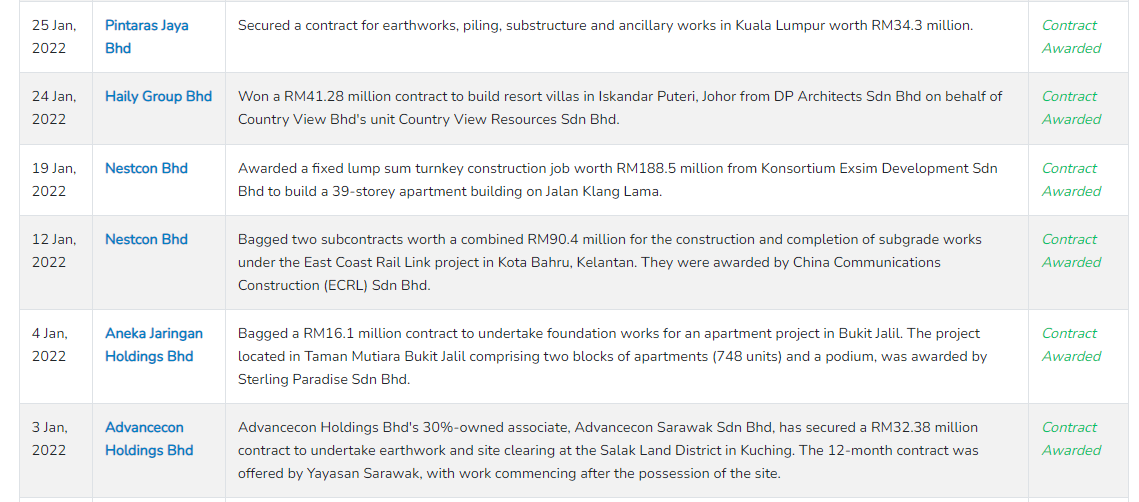 *By checking out the tool we developed, you will have a better understanding of the contracts awarded to the construction industry.

On the other hand, the Malaysian government has more budget to launch mega infrastructure projects now due to the increased revenue from the higher oil price. This could mean construction companies may finally see the light at the end of the tunnel.

From the technical chart perspective, Bursa Construction Index is still on a downtrend. We shall see whether it can breaks break up or not in the next few weeks.