https://www.isquareintelligence.com/insights/corporate-news-bursa-malaysia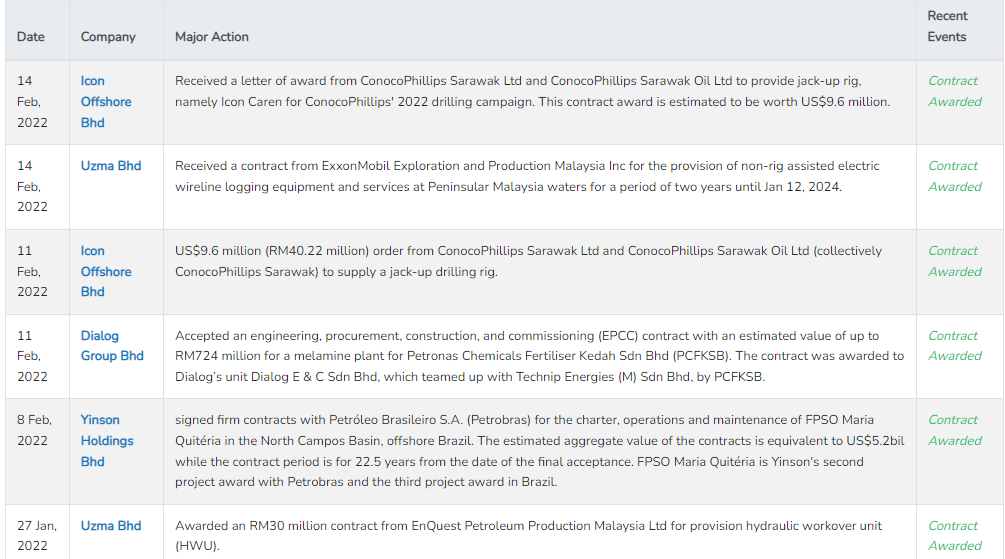 Oil and gas firms are having their worst year for new fossil fuel discoveries in decades and reserves are dwindling. The oil and gas industry is on track to discover just 4.7 billion barrels of oil equivalent (boe) by the end of 2021, its worst performance in 75 years. The ratio of proven reserves to production, a measure of how much extractable oil remains in the ground relative to annual production, is now at its lowest level since 2011.

Production of existing wells naturally declines each year, so the industry must constantly open up new fields to keep pace with demand. Global oil production declines by about 7% per year without investment in existing fields.
Yet, global oil and gas firms have slashed capital expenditures since 2015 as oil prices plummeted. During the pandemic, firms cut exploration budgets, even more, to trim debt, pay dividends, and stem huge losses. The industry was in a survival mode throughout 2020, reducing its capital expenditures to match with low cash flows through the pandemic.
In 2020, industry investment dropped by $145 billion, leaving it at about half the level it was in 2014. It remained at a similar level into 2021. This is also the reason why so many Malaysia-listed oil and gas service providers are experiencing single-digit utilization rates on their assets and also their bad financial performance.
This dwindling supply is colliding with rising demand, pushing up prices. In order to avoid a spiraling oil price and lead to a recession due to high inflation, oil majors are starting their capital expenditure aggressively.
A massive flow of contracts to the oil and gas industry is also seen recently. Avoid companies with massive debt as the company management is busy handling their creditors and supplier payables. Companies with a healthy balance sheet should be experiencing the best year since 2015.