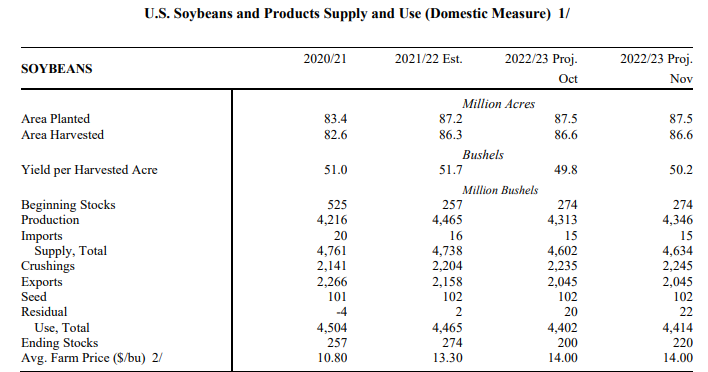 From the World Agricultural Supplies and Demand Estimates (WASDE) Report published by the US Department of Agriculture, here's a summary of the outlook of soybean, a competitor of crude palm oil.

The U.S. soybean outlook for 2022/23 is for increased production, crush, and ending stocks.

Soybean production is forecast at 4.35 billion bushels, up 33 million on higher yields. (<1% increase)

Soybean crush is raised 10 million bushels on an increased domestic soybean meal disappearance forecast.

Exports unchanged (China is the largest importer of soybean).

Soybean ending stocks (Inventory level) are raised 20 million bushels to 220 million due to exports unchanged. (10% increase).

In short, this is a bearish scenario for soybean, one of the most important agricultural commodities. Among all the commodities, agricultural commodities are the only categories that still trading at a higher range. This could spark the end of the commodities boom.